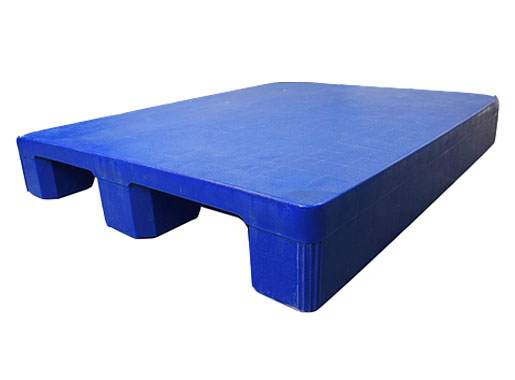 Plastic Pallets
Greater hygiene. As indicated above, as it is an impermeable material, it does not allow the introduction of parasites or bacteria, which makes it much more hygienic than wood and makes it an ideal logistic solution in the food industry. Likewise, it does not require phytosanitary treatments such as those regulated by the ISMP-15 for export, which simplifies the process and avoids incidents. More ecological. The plastic pallet is made of 100% recycled materials and is 100% recyclable at the end of its useful life. In this way, it is a sustainable and respectful solution for the environment, avoiding trees cutting and deforestation.​​
Advantages
Lighter One of its main advantages is its light weight, since a plastic pallet weighs less than a wooden pallet even with similar characteristics, which allows it to be an ergonomic and easier to manipulate.

It is waterproof. Humidity and water do not affect it, so it remains unchangeable in weight and dimensions. However, wooden pallets with moisture ends up deteriorating, swelling and heavier.

It has greater resistance. While a wooden pallet, with time deteriorate, the life cycle of a plastic pallet is much higher.

No maintenance is needed. Bearing in mind that it is a product that does not spread splinters and particles, it does not require maintenance, except for washing if desired.

Easier to clean. The fact that they are made of plastic allows cleaning to be quick and easy, since it accepts both water and other cleaning products.

They can be customized. Another advantage offered by the plastic pallet is that you can customize both the colour of the material and/or incorporate logos, which allows locating and controlling the stored goods better and even identifying different logistics circuits.